Experience Nature's Sunshine
Authentic Essential Oils!  
100% Authentic
Essential oils are most effective when in their authentic, natural state. When Nature's Sunshine began offering essential oils more than 15 years ago, we discovered many competitive oils on the market had been altered, standardized and enhanced for flavor, fragrance and economic advantage. Nature's Sunshine raised the bar. We guaranteed that our oils were 100% authentic.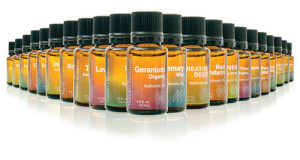 Ordering information:    You will have to register to become a member, but the $40 Member Fee is waived if your order is $40 or more.

If you don't want to register or become a member, please Contact  

Katy 

and she will get you the product you want. 
Here is the link for the entire Nature's Sunshine website so you can browse all the available Herbal Health and order right from the website.      First click the link and then click Customer Favorites to shop!  http://katyblumbluesoulyoga.mynsp.com/.
Complete List
Single Oils:  Lavender, Peppermint, Eucalyptus, Pine Needle, Wild Rosemary, Tea Tree, Roman Chamomile, Geranium, Helichrysum, Jasmine, Neroli, Rose, Ylang Ylang, Lemon, Orange, Pink Grapefruit, Bergamot, Red Mandarin, Oregano, Lemongrass, Clary Sage, Patchouli, Sweet Marjoram, Thyme, Frankincense, Myrrh, Sandalwood, Cinnamon, Clove Bud. 
Oil Blends:  Inspire, Breathe Deep, Purity, Renew, Core, Changes, Essential Shield, Relief, Prosper, Recover, Refuge, Tei-fu.